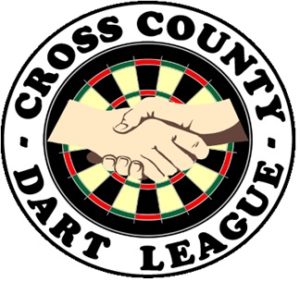 ATTENTION!
Please be aware that you must have a minimum number of matches played to qualify for the playoffs.  The following is the minimum number for each division:
Div A – 7 matches
Divs B-D – 8 matches
Please see the MP column in the stats to see how many matches you have to date.  A Playoff Eligibility Roster List will be posted after Week 14 of the season which will list all eligible players.  It's up to the captains of each team to ensure that only eligible players participate in the Fall 2018 Playoffs.  The League reserves the right to grant or deny eligibility to any player.
*****
ALL MEMBERS PLEASE REVIEW THE BY LAWS!!!
****
ATTENTION DIVISION D TEAMS – Please note that the Mickey Malones 1 team has moved to Lucky Bar 13 effective immediately.  Lucky Bar 13 is located at 677 Hempstead Tpke. in Franklin Square.  All future matches against the Mickey Malone's 1 team will be played there.  Please note the change in the schedule.
There was a small change in the schedule affecting Div B,  McCarthy's Teams 3 and 4 had their positions swapped in the schedule.
Please note the Fall 2018 Final Rosters posted on this site.  There will be no roster changes beyond Tuesday, September 18th unless there are extenuating circumstances that MUST be brought to the League's attention PRIOR to any additions made.  Any non-roster player playing in a match beyond Week 5 will have his/her points forfeited and given to the opposing team.  It is up to the Captains to ensure that only rostered players participate from Week 5 on.  If there are any discrepancies in your team's final roster, please contact Vinny to clarify.
****
The Fall 2018 season has begun.  Please click here  to view/download the schedule.  League fees are now due.  Captains, please notify your sponsors of this and make arrangements with the League to submit them ASAP.  If you have any questions on your current roster, please contact the League.
All score sheets must be submitted via text or email by the Friday after your match. If sheets are not submitted by then your team may incur a 2 point penalty. Please check the WALL OF SHAME on the stats page for a list of teams that have not yet submitted their score sheets.
Please find a PDF of the Regular Season Score Sheet here:
Remember to follow us on Facebook and Instagram…
cc_dart_league   –  Instagram
Cross county dart league  –  Facebook
Follow our sister league:
Thank you to all of those who donated and came out to show support on Sunday October 28th, for the Out of the Darkness Long Island Walk.