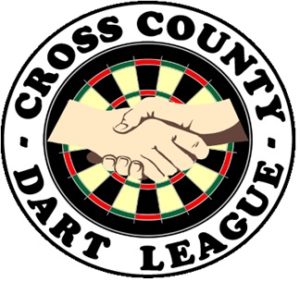 **************FINAL PLAYOFF BRACKETS************************
**************FINAL PLAYOFF BRACKETS************************
The Fall 2018 Regular Season is coming to an end.  Please be advised that the Fall 2018 Playoffs will begin on Tuesday 11/27.  There will be no customary end-of the season Captains meeting due to the holiday week.  There will be an eligibility roster posted along with the Playoff Brackets shortly after the 20th.  If you have any questions, please feel free to contact the League.  We ask that all teams participate in the playoffs, whether its the Championship or the Consolation, in continued support of your sponsors.  If there is a team that decides not to participate we ask that the captain contact Vinny in order for him to make the necessary adjustments to the playoff brackets and alert all affected teams.  Please also be aware that during the playoffs only perfect darts will be counted towards awards (e.g. 180s, 6 corks, Triple-4corks, R9s).  If any player achieves these rounds please indicate it on the score sheet and submit it to the League.  Good luck and shoot well!
*****
The Fall 2018 Awards Ceremony hosted by the CCDL and PDL will take place on Saturday, January 26th, 2019 at the Elks Lodge on Lakeville Rd. in New Hyde Park from 8-12.  Admission is $30 per person.  We offer all you can drink (top shelf) and eat (buffet style) as well as raffle prizes.  Please come join us in celebrating another competitive, enjoyable season.  Please note that Final stats will be posted after the Awards Ceremony.
*****
ALL MEMBERS PLEASE REVIEW THE BY LAWS!!!
****
Please find a PDF of the Regular Season Score Sheet here:
Remember to follow us on Facebook and Instagram…
cc_dart_league   –  Instagram
Cross county dart league  –  Facebook
Follow our sister league:
Thank you to all of those who donated and came out to show support on Sunday October 28th, for the Out of the Darkness Long Island Walk.