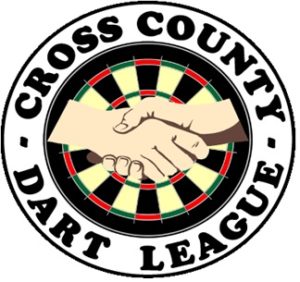 *******************************************************************
The
Spring 2019
Season will begin on Tuesday 2/5/19. There will be a schedule posted on this site prior to the start of the season so be on the lookout! Captains, if you need a folder and score sheets, please reach out to Vinny and arrange to pick them up. Please also be advised that the League Fees are due so please make arrangements with the Officers to submit them as soon as possible.
******
Spring 2019 Standings
*****
ALL MEMBERS PLEASE REVIEW THE BY LAWS!!!
****
Click below to find a list of our League's participating establishments
Please find a PDF of the Regular Season Score Sheet here:
Remember to follow us on Facebook and Instagram…
cc_dart_league – Instagram
Cross county dart league – Facebook
Follow our sister league: