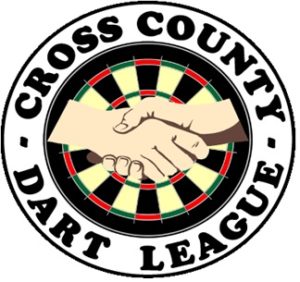 *******************************************************************
There will be a mandatory Captains meeting held on Thursday, October 3rd at Trotters at 8pm.   The League would like to encourage all captains or team reps to attend.  We will go over the first half of the season, address any concerns/issues that you may have, and collect the remainder League fees that are due.  Please contact a League officer to make arrangements to submit your league fees.
******
Week 5 Standings and Stats are now posted.
******
All Rosters are Final at this time and there will be no changes/additions made without league approval prior.  Any points gained by non-roster players during matches can potentially have said points taken away.  Please click on the link below to view the Fall 2019 Final Rosters.
******
LOCAL TOURNAMENT:  Charlie Bullfrogs in Floral Park is holding a weekly LOD dart tournament every Saturday starting 8/31 at 8pm.  $5/player to enter gets you in plus a drink on the house!  All skill levels are welcomed!
******
Fall 2019 Standings
******
******
ALL MEMBERS PLEASE REVIEW THE BY LAWS!!!
******
Click below to find a list of our League's participating establishments
Please find a PDF of the Regular Season Score Sheet here:
Remember to follow us on Facebook and Instagram…
cc_dart_league   –  Instagram
Cross county dart league  –  Facebook
Follow our sister league: