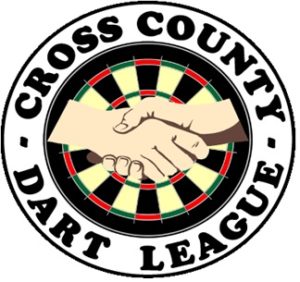 *******************************************************************
*******
*******
Th Fall 2019 Playoffs will begin on Tuesday, November 26th.  Only playoff eligible players are permitted to play (see list above).  It is the captain's responsibility to ensure that only eligible players participate.  The League also strongly encourages participation in the Consolation Playoffs.  This will keep the darts flying and your sponsors happy.  Only Perfect darts will counts towards awards in the playoffs – 6 corks, 180s, Round 9s, and Triple/4Cs.  Please notify the League if any player achieves these awards when reporting your scores.  500 clubs do not count in the playoffs.
******
Final Standings and Week 13 Stats are now posted.  Final stats will be posted after the Awards Ceremony.
******
LOCAL TOURNAMENTS:
Charlie Bullfrogs in Floral Park is holding a weekly LOD dart tournament every Saturday starting 8/31 at 8pm.  $5/player to enter gets you in plus a drink on the house!  All skill levels are welcomed!
******
Fall 2019 Standings
******
ALL MEMBERS PLEASE REVIEW THE BY LAWS!!!
******
Click below to find a list of our League's participating establishments
Please find a PDF of the Regular Season Score Sheet here:
Remember to follow us on Facebook and Instagram…
cc_dart_league   –  Instagram
Cross county dart league  –  Facebook
Follow our sister league: