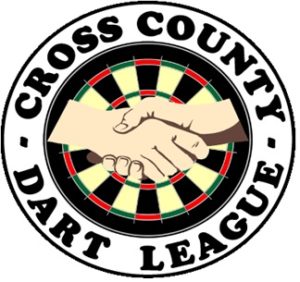 *******************************************************************
Please be aware of your matches played for this season in order to qualify for the playoffs. All players in all divisions need 8 matches in order to qualify for the playoffs. The League reserves the right to make special accommodations on a case-by-case basis if extenuating circumstances present themselves. A Playoff eligibility roster will be posted on this site and provided at the end-of-season captain's meeting on 11/21.
******
The end-of-season Captain's meeting will be held at Trotters on November 21st at 8pm. The league will hand out the playoff brackets for each division, as well as playoff eligibility rosters if you need them. Playoff Brackets will be posted on this site and updated after each round.
Playoffs will begin on Tuesday November 26th. Only playoff eligible players will be permitted to play. It is the captains' responsibility to ensure that only eligible players participate. The League also strongly encourages participation in the Consolation Playoffs. This will keep the darts flying and your sponsors happy.
******
Week 13 Standings and Week 12 Stats are now posted.
******
All Rosters are Final at this time and there will be no changes/additions made without league approval prior. Any points gained by non-roster players during matches can potentially have said points taken away. Please click on the link below to view the Fall 2019 Final Rosters.
******
LOCAL TOURNAMENTS:
Sunday, November 17th – Railroad Inn at 151 S. Franklin Ave. Valley Stream, NY is sponsoring a local tournament benefitting the Kiwanis Pediatric Trauma Center. 12PM sign-in and 1:30PM start. 401 Singles Luck-of-the-Draw. $25 Buy-in with half of the proceeds going to the charity. Come on down for a terrific time with some great players and even greater people!
Charlie Bullfrogs in Floral Park is holding a weekly LOD dart tournament every Saturday starting 8/31 at 8pm. $5/player to enter gets you in plus a drink on the house! All skill levels are welcomed!
******
Fall 2019 Standings
******
******
ALL MEMBERS PLEASE REVIEW THE BY LAWS!!!
******
Click below to find a list of our League's participating establishments
Please find a PDF of the Regular Season Score Sheet here:
Remember to follow us on Facebook and Instagram…
cc_dart_league – Instagram
Cross county dart league – Facebook
Follow our sister league: