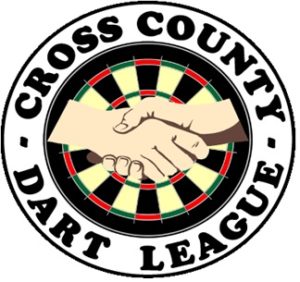 *******************************************************************
The
Spring 2019
Season will begin on Tuesday 2/5/19.  There will be a schedule posted on this site prior to the start of the season so be on the lookout!  Captains, if you need a folder and score sheets, please reach out to Vinny and arrange to pick them up.  Please also be advised that the League Fees are due so please make arrangements with the Officers to submit them as soon as possible.
We would like to thank all of you who joined us at the Fall 2018 Awards Party.  It was great to see old and new friends come together to celebrate this past season.  For all those who won awards and could not attend the party, the League will be dropping them off at your respective bar.  If you have any questions or concerns, please contact Vinny.  We look forward to seeing you all again in the Spring!
******
Spring 2019 Standings
 ******
Benefit Dart Tournament for Marcia Loche
There will be a benefit dart tournament for Marcia Loche, a long-time friend and former player in our dart league who is battling cancer. 
It will be held at 
Jax Lounge
located at
720 Portion Rd.
in
Ronkonkoma on 2/10 at 1pm
.
  There will be a singles event for men and women and a mixed Luck-of-the-draw.  By-in for each event is $20 and 50% of the proceeds will go to Marcia.  There will also be a 50/50 and some prize raffles as well.  Please join us in supporting Marcia.  She has mentored and supported so many of us in the dart community over the years.  We at the Cross County Dart League wish her well and pray for a speedy recovery!
*****
ALL MEMBERS PLEASE REVIEW THE BY LAWS!!!
****
Click below to find a list of our League's participating establishments
Please find a PDF of the Regular Season Score Sheet here:
Remember to follow us on Facebook and Instagram…
cc_dart_league   –  Instagram
Cross county dart league  –  Facebook
Follow our sister league: