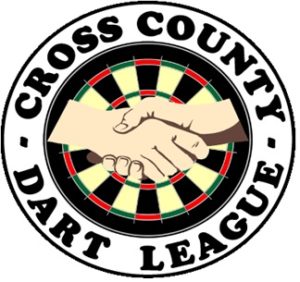 *******************************************************************
If fees are not collected or arrangements made by Tuesday, October 8th, a 5 point team penalty may be assessed.  Captains, please make every effort to collect from your sponsors, if you have any difficulties, please contact a League officer.
******
Week 8 Standings and Stats are now posted.
******
All Rosters are Final at this time and there will be no changes/additions made without league approval prior.  Any points gained by non-roster players during matches can potentially have said points taken away.  Please click on the link below to view the Fall 2019 Final Rosters.
******
LOCAL TOURNAMENT:  Charlie Bullfrogs in Floral Park is holding a weekly LOD dart tournament every Saturday starting 8/31 at 8pm.  $5/player to enter gets you in plus a drink on the house!  All skill levels are welcomed!
******
Fall 2019 Standings
******
******
ALL MEMBERS PLEASE REVIEW THE BY LAWS!!!
******
Click below to find a list of our League's participating establishments
Please find a PDF of the Regular Season Score Sheet here:
Remember to follow us on Facebook and Instagram…
cc_dart_league   –  Instagram
Cross county dart league  –  Facebook
Follow our sister league: