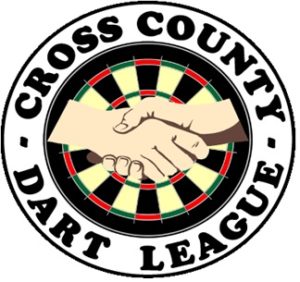 *******************************************************************
The
Fall 2019 Season
has begun.  The schedule has been finalized and can be found
here and below.
*******
Week 1 Standing and Stats are now posted
*******
The Cross County Dart League is excited to announce the addition of THREE new Sponsors/Teams to our league this season:
Sean Patrick's from LIDA Diamond Division has decided to give our A division a try.  They are located at 1762 Broadway in Hewlett.  We would like to wish them good shooting this season and hope they find the competition up to snuff!
Sue Ellen's Bar and Grill (formerly Murphys ) located at 234 Old Country Rd. in Mineola has become a new sponsor to the league.  They enlisted some crafty CCDL veteran players such as Brian Crawford and Jason Knowland to guide them through the world of league darts.  We wish you guys the best of luck!
VFW – Post 6478  – John F. Prince Post located at 242-37 Braddock Ave. in Bellerose.  Thank you for your service and thank you for sponsoring a team in this League!
Please remember that all teams have until Week 5 to make roster changes.  However, these changes require league approval prior to being made.  Any points gained by non-roster players during matches can potentially have said points taken away.
******
Fall 2019 Standings
******
******
ALL MEMBERS PLEASE REVIEW THE BY LAWS!!!
******
Click below to find a list of our League's participating establishments
Please find a PDF of the Regular Season Score Sheet here:
Remember to follow us on Facebook and Instagram…
cc_dart_league   –  Instagram
Cross county dart league  –  Facebook
Follow our sister league: