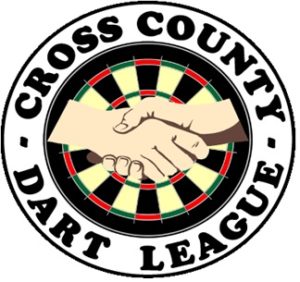 ************************************************************************
The Fall 2019 Awards Party, in partnership with the Players Dart League, will take place on Saturday, January 25th. 2020.  It will be held from 8pm – 12pm at the Elks Lodge located at 901 Lakeville Rd. in New Hyde Park.  $30 entry fee entitles you to an Open Bar and Buffet, along with raffle prizes.  Come help us celebrate another successful season of league darts!
******
The Spring 2020 Season will begin on Tuesday, February 4th, 2020.  The registration meeting will be held on Tuesday, January 21st, 2020 at 8pm at Trotters.  Please come down and fill out a roster for your team.  If you cannot make it down, you can download a blank roster form located below and send a pic of it via text to the number at the top of the page.  Please submit your rosters as soon as possible so that we can develop the schedule in a timely manner.
******
Final Standings and Week 13 Stats are now posted.  Final stats will be posted after the Awards Ceremony taking place on January 25th, 2020.
******
LOCAL TOURNAMENTS:
Charlie Bullfrogs in Floral Park is holding a weekly LOD dart tournament every Saturday starting at 8pm.  $5/player to enter gets you in plus a drink on the house!  All skill levels are welcomed!
******
Fall 2019 Standings
******
ALL MEMBERS PLEASE REVIEW THE BY LAWS!!!
******
Click below to find a list of our League's participating establishments
Please find a PDF of the Regular Season Score Sheet here:
Remember to follow us on Facebook and Instagram…
cc_dart_league   –  Instagram
Cross county dart league  –  Facebook
Follow our sister league: