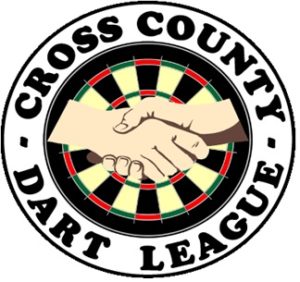 *******************************************************************
The Spring 2019 Playoffs have concluded.  The League would like to congratulate all those who participated.  There were some exciting rounds across all divisions this season with some teams really showing up when it counted.  Please see the results of this season's playoffs below:
Nassau Conference Champions – Railroad Inn
Nassau Conference Consolation Champions – McCarthys 1
Queens Conference Champions – Trotters 1
Queens Conference Consolation Champions – Alheirense Center
Suffolk Conference Champions – Cellar 25 One
Suffolk Conference Consolation Champions – Elsie Lane
Z Conference Champions – Brews Brothers
Z Conference Consolation Champions – Trotters 2 (by default)
******
The CCDL/PDL Spring 2019 Awards Party will take place on June 22nd, 2019  at the Knight of Columbus St. Anne's Council located at 263-15 Union Tpke. in Glen Oaks.  The cost is $30 per person for open bar and buffet and it will be from 7-11.  After 11pm a cash bar will be offered for those who want to keep the party going!  We hope to see all of you there to celebrate another successful dart season!  FINAL STATS WILL BE POSTED AFTER THE AWARDS PARTY
Spring 2019 Standings
******
Spring 2019 Playoff Eligibility Rosters – Updated
******
******
******
ALL MEMBERS PLEASE REVIEW THE BY LAWS!!!
******
Click below to find a list of our League's participating establishments
Please find a PDF of the Regular Season Score Sheet here:
Remember to follow us on Facebook and Instagram…
cc_dart_league   –  Instagram
Cross county dart league  –  Facebook
Follow our sister league: