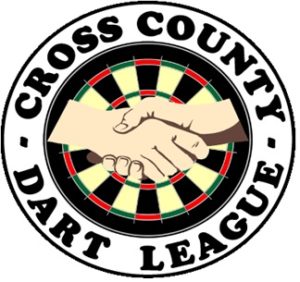 *******************************************************************
The CCDL would like to thank all of you who came to the awards party on June 22nd.  We all hope that you had a great time and look forward to seeing you all back in the Fall.
FINAL STATS FOR SPRING 2019 ARE NOW POSTED
The Fall 2019 Season will begin on Tuesday 8/20/19.  Registration for this upcoming season will take place on 8/6/19 – location TBD.  Please come down and submit a roster at that time or thereafter to secure a spot on our schedule.  You can also contact any league officer to submit your roster if you cannot attend the registration meeting.
******
Fall 2019 Standings
Pending
******
Fall 2019 Schedule – pending
******
ALL MEMBERS PLEASE REVIEW THE BY LAWS!!!
******
Click below to find a list of our League's participating establishments
Please find a PDF of the Regular Season Score Sheet here:
Remember to follow us on Facebook and Instagram…
cc_dart_league   –  Instagram
Cross county dart league  –  Facebook
Follow our sister league: